The world of cryptocurrencies never ceases to amaze us with its ever-evolving nature, and the latest development is EthXY's successful pre-seed fundraising round. EthXY, a GameFi project combining MMORPG and poker combat mechanics, has managed to raise an impressive $1.6 million from prominent investors. Let's dive into the details and explore what EthXY brings to the table.
The GameFi Concept:
GameFi, which stands for Game Finance, is a trend that has gained significant attention in the crypto space. It combines elements of gaming and decentralized finance (DeFi), allowing users to earn real value while playing games. EthXY takes this concept one step further with its innovative MMORPG on top of Telegram chat.
Revolutionizing Gaming on Telegram:
EthXY has leveraged the developer support and low transaction costs of Base, a technology that facilitates seamless interaction on Telegram. With EthXY, users can enjoy an immersive gaming experience just by interacting with the chat interface. Behind the scenes, all the games are conducted on-chain, ensuring transparency, security, and true ownership for players.
Investor Support:
One of the key factors contributing to EthXY's success in its pre-seed fundraising round is the support it has received from notable investors. Leading the way is Andreessen Horowitz (a16z), a venture capital firm known for its investments in groundbreaking projects. Their involvement signifies the potential they see in the GameFi market and EthXY's unique approach.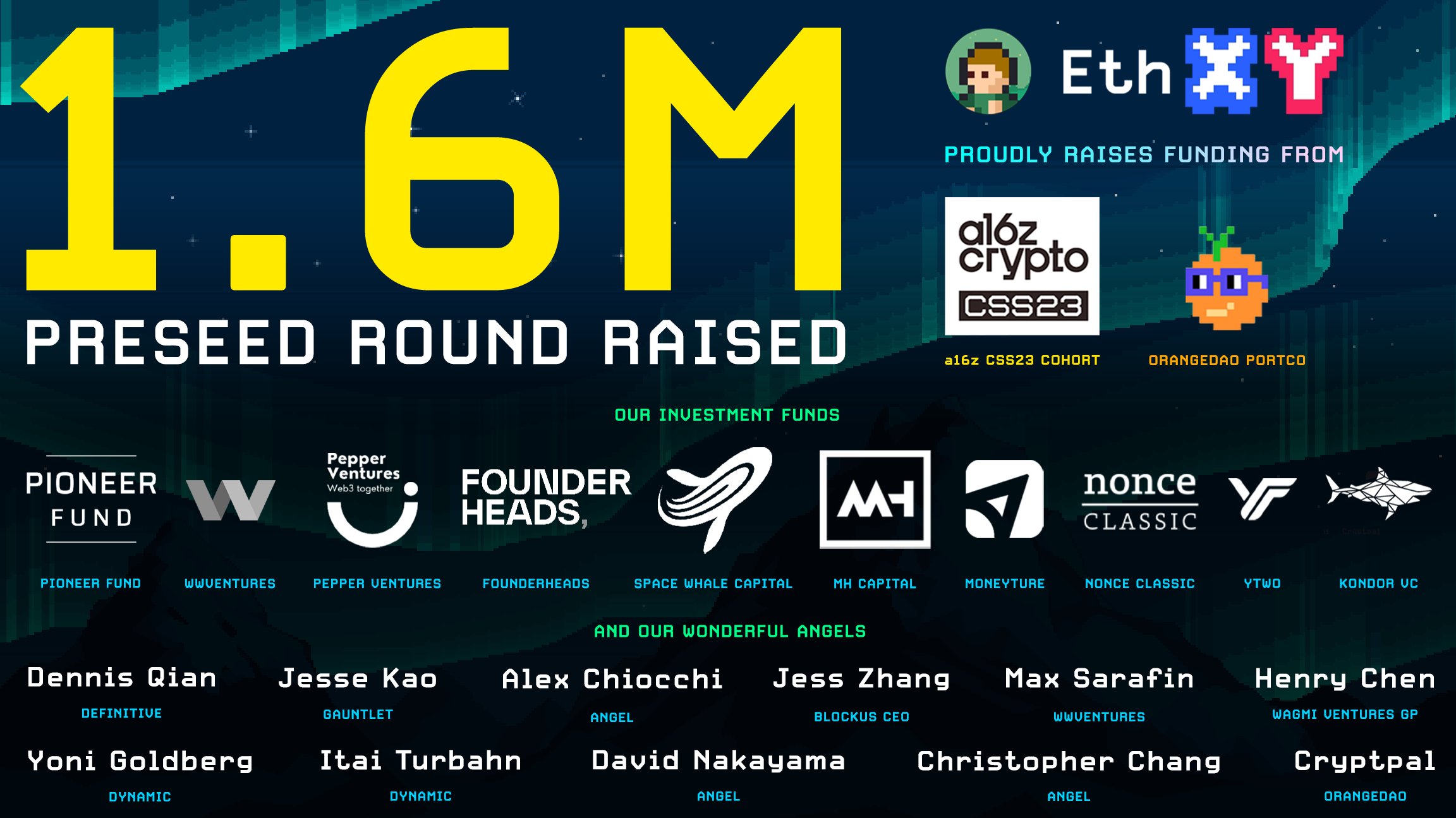 Other investors who have backed EthXY include OrangeDAO, MH Ventures, and YTWO. This diverse set of backers highlights the broad interest in GameFi projects and the growing recognition of their potential for disruption in both the gaming and cryptocurrency industries.
Building the Future of Gaming:
EthXY's innovative blend of gaming and blockchain technology opens up new possibilities for the gaming industry. By integrating on-chain game mechanics with popular chat platforms like Telegram, EthXY aims to create a seamless gaming experience for players. The use of blockchain technology ensures trust and security, while the potential for earning real value adds a new incentive for gamers.
Looking Ahead:
With this successful pre-seed funding round, EthXY has demonstrated a strong foundation that will fuel its growth and development. The funds raised will likely be used to further enhance and expand the EthXY platform, attracting more users and building partnerships within the gaming and cryptocurrency communities.
As GameFi gains traction, projects like EthXY are leading the way in bridging the gap between gaming and the decentralized world of cryptocurrencies. The future of gaming looks bright, as innovative concepts and new use cases continue to emerge within the crypto ecosystem.
Disclaimer: This analysis is based on publicly available information and should not be considered financial advice. Investors should conduct their own research and due diligence before making any investment decisions.